Offices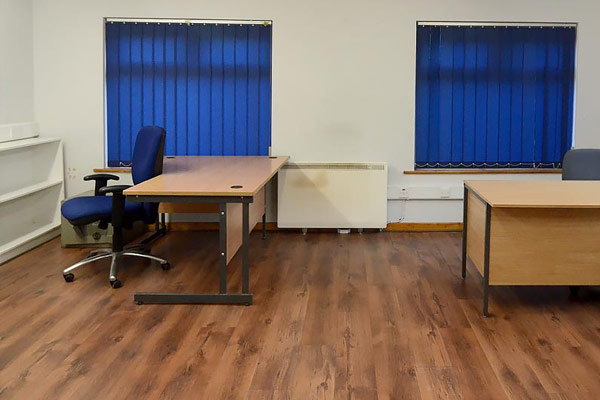 At North East Space, we provide offices, fully furnished and rented on a licence basis rather than on a long lease. This gives business owners and self-employed people the flexibility and freedom to operate their concern without the constraints of being tied into a cumbersome and long lease for five years or more.
Our licence agreement allows you vacate your premises at one month's notice should you wish to do so. Short-term office rental at North East Space is the ideal answer for start-up office space where you are unsure of your future needs.
It also gives you the ability to upgrade from, say, a one-person office to a two or three-person one as your needs grow without having to change address and seek new accommodation for your business in a different location.
At North East Space, you can stay as long or as short as you wish and leave at one months' notice without any penalties or additional fees being incurred. You can rent additional workspace or separate workshops and storage units should you need them at very reasonable prices. We pride ourselves on offering flexibility to our customers.
Our location just north of Drogheda, adjacent to M1 Motorway Junction 11, offers great convenience, avoiding traffic jams and costly parking fees and yet is only 30 minutes from the M50 Dublin and 60 minutes from Belfast.
A huge advantage in renting office space at North East Space is our all-in pricing system which means that you pay one very reasonable bill each month which incorporates all utilities and outgoings, including county council rates. You know where you stand for cash-flow management of your business with our fixed overhead pricing scheme.
All-in monthly price includes following:
All furnishings, including desks and chairs
Light and heating (subject to fair usage)
High-speed fibre broadband – up to 1000mb (subject to fair usage)
Separate meeting room availability for all tenants
Free parking in dedicated bays
Common kitchen area use
Local authority rates
Property insurance
Estate common area services charges
Water charges
Business address