Pallet Storage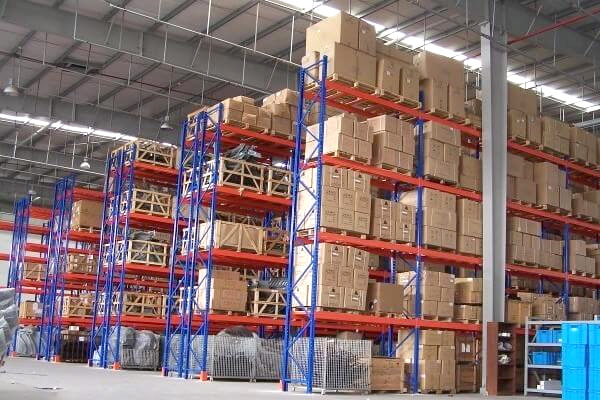 North East Space offers a variety of options for pallet storage in County Louth. Our location just off M1 Motorway at Junction 11, Drogheda North, Co Louth makes distribution of pallets nationwide or to the UK or Europe a convenient and low-cost exercise.

Distributors and manufactures needing pallet storage in the North East area have a number of choices with North East Space.

Depending on the product, we offer free standing or racked pallet storage. Free-standing pallet storage is suitable for lighter pallets of product that can be double or treble stacked on open warehouse floor space. This type of pallet storage lends itself better to single product consignments of pallets rather than multiple product floor storage which makes order picking difficult. This is a cheaper pallet storage option as it makes better use of space.

Racked pallet storage is more suited to multi-product consignments as order-picking with forklifts means orders can be assembled in less time and without movement of pallets in order to access others.

Our pallet storage prices are very keen and reflect our lower overhead cost because of our location versus the higher cost base of Dublin providers. Added to that, we have on site all the freight and distribution facilities you need. One of the largest European pallet networks operators is based at our location and can distribute pallets next-day nationwide in Ireland and the UK and deliver in 48 hours delivery to European destinations. We can also offer point-to-point full loads throughout Ireland, the UK and Europe.

North East Space offer loading and handling facilities for your pallet storage. We can receive and offload orders on your behalf and load and despatch to your customers according to your instructions.

We can offer a complete service of pallet storage, order picking and distribution of products. This is a very effective and economic method of outsourcing your pallet storage needs to North East Space.