Space Calculators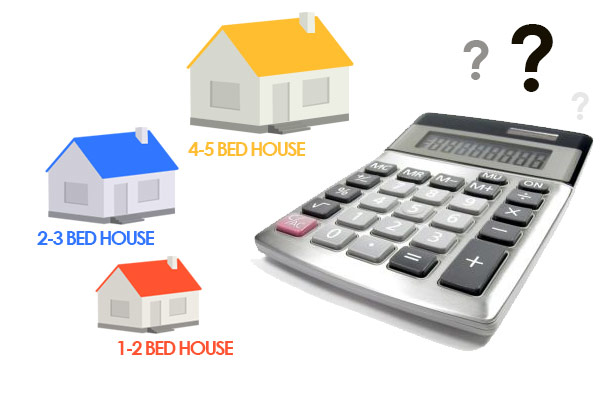 Space Calculator - Household
Not sure how much storage space you need? Please use our storage unit size calculator. This calculator is designed for house or apartment owners, who want to know exactly how much storage space they'll need.

Our space calculator makes it easy to estimate how much a 10x10 self-storage unit in our warehouse can hold, making it easy to select the appropriately sized storage unit.

Roughly speaking, a 3-bedroom house, normally requires a 10x12 (120 square ft.), self-storage unit.
Small Effects
5' x 5'
25 sq ft1-2 Bed Apartment
8' x 8'
64 sq ft2 Bed Apartment
10' x 10'
100 sq ft3 Bed House
10' x 12'
120 sq ft4 Bed House
10' x 20'
200 sq ft5-6 Bed House
10' x 30'
300 sq ft
Space Calculator - Commercial
Are you looking for a safe, secure and temperature-controlled storage space for your company's documentation?

North Space Solutions can offer 100% guaranteed protection thanks to our 24/7 monitoring system, manned patrols and reinforced doors that are locked behind a state-of-the-art smartcard locking system.

Our large self-storage units and spacious facility makes it easy to manoeuvre pallets in and out of our available units. Our user-friendly, storage unit size calculator will help you estimate how much storage you need.

For example, if you need storage for 10 pallets you would require a 10x15 sized storage unit. A 10x15 storage unit would also store around 500 boxes of documentation.
5' x 5'
25 sq ft
80 archive boxes
1 pallet5' x 10'
50 sq ft
160 archive boxes
3 pallets10' x 10'
100 sq ft
350 archive boxes
6 pallets10' x 15'
150 sq ft
500 archive boxes
10 pallets10' x 20'
200 sq ft
700 archive boxes
13 pallets10' x 25'
250 sq ft
900 archive boxes
16 pallets